Ex-W35BK tower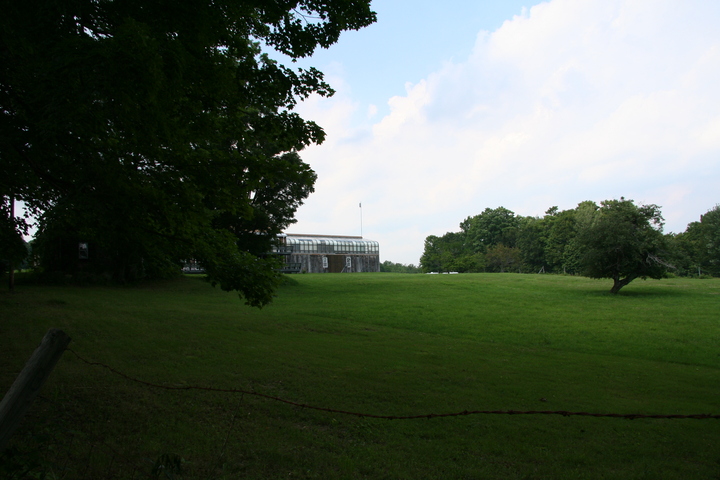 The story of this facility is more for my friend Peter George and his "UHF Morgue", but I have the advantage of having actually seen it. Here on Grant Road in Plainfield, Mass., in the middle of the Berkshires, stands the earthly remains of W35BK, a low-power TV station started by Lydia Stockwell in the mid-'90s. Ms. Stockwell set up a non-profit to run the station, which was to have run children's programming. Plainfield is a small, hilly town with no cable TV or cell service, and the town government apparently wanted to keep it that way. Ms. Stockwell was unable to get the zoning board to allow her to build a tower which would allow the station to serve a meaningful audience, so—just to get it on the air at all—she attached a mast to the back of her home and put the channel 35 antenna on top. After a few years of broadcasting to her immediate neighbors, she gave up, shuting the station down and handing the license back to the FCC.
(I know this because I went up to the house to ask the residents whether this was indeed channel 35, and Ms. Stockwell's husband, who answered the door, introduced us.)
---
Copyright 2008, Garrett Wollman. All rights reserved. Photograph taken 2008-07-12.