Soldiers' Home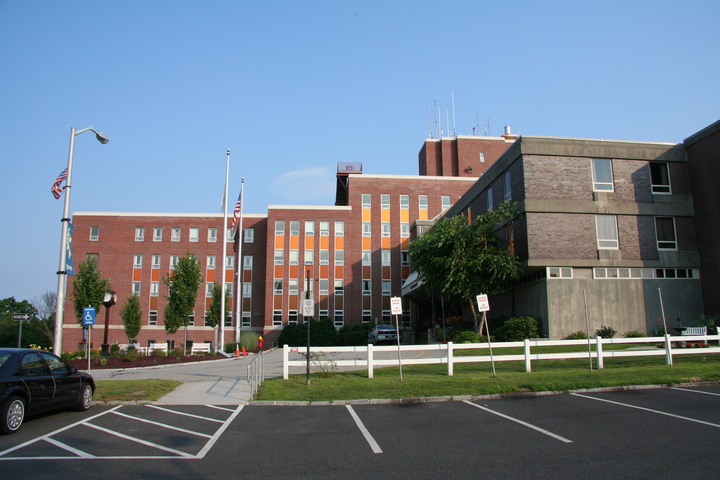 Continuing on through South Hadley and across the bridge into Holyoke, we stop at the Massachusetts Soldiers' Home, a notable landmark at the intersection of US 202 and I-91. We're here because Holyoke Community College's station, WCCH (103.5D Holyoke), is located on the roof. I have never heard this station do a legal ID (proper or otherwise).
(And in case you're wondering, yes, I have photographed this site before, back in May, 2004.
---
Copyright 2008, Garrett Wollman. All rights reserved. Photograph taken 2008-07-12.