Alameda Ave. Weinerschnitzel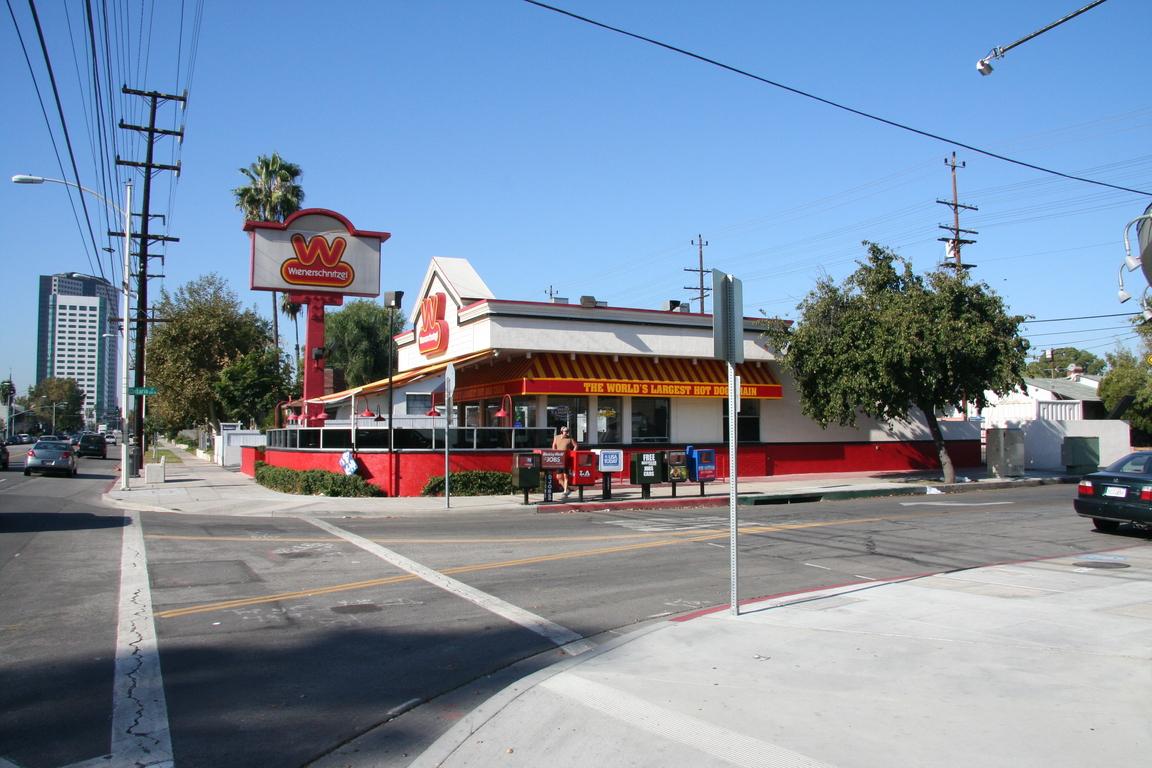 What, you may ask, is a photo of a fast-food place doing in the middle of all these broadcast facilities? This, however, isn't just any fast-food place. If you've ever heard Jay Leno—or even Johnny Carson—joke about "the Weinerschnitzel", it was almost certainly this particular Weinerschnitzel they were thinking of. It's right across Alameda Avenue in Burbank from the NBC studio complex, and both Carson's and Leno's studios front Alameda.
---
Copyright 2008, Garrett Wollman. All rights reserved. Photograph taken 2008-11-11.