Olive & California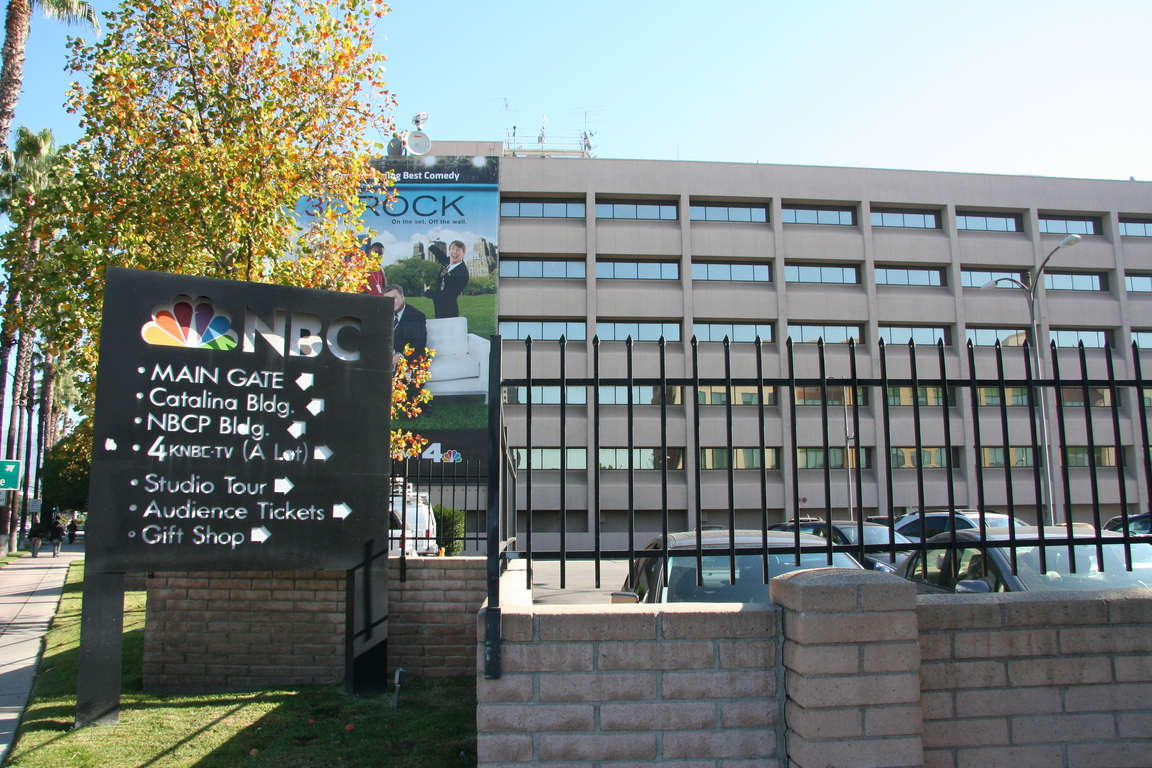 Working our way around the west side of NBC Burbank, this is the signage at the corner of Olive Ave. and California St. I think this part of the facility belongs to the "local" rather than "network" operations. Channel 4 moved to Burbank from the old NBC West Coast studios at Sunset and Vine in Hollywood in about 1964; the oldest parts of the studio complex here were built in 1955.
This is an opportune moment to point out that NBC has absolutely no visitor parking—so if you want to attend a taping or get the studio tour (before June, 2009), be prepared to park elsewhere and walk to guest relations.
---
Copyright 2008, Garrett Wollman. All rights reserved. Photograph taken 2008-11-11.