WSTJ/WKXH studios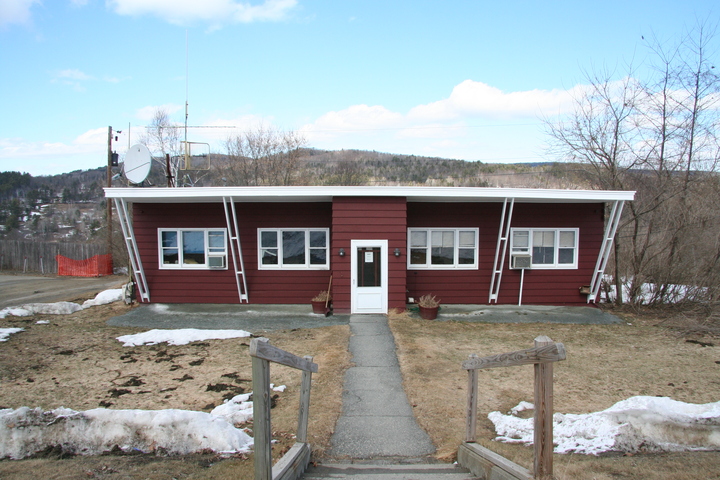 Now on the east side of St. Johnsbury, this is 1303 Concord Avenue, which at least was the studio location for WSTJ (1340) and WKXH (105.5A), both St. Johnsbury licenses. The 1340 tower is still out back, but the absence of signage as compared to earlier photos of the building makes me think that Vermont Broadcast Associates (Bruce James and family) have moved the studios to join their other stations on Church Street in Lyndonville.
[Update: Bob Welch from WSTJ wrote in to say no, the signs were missing because they were taken down and lost when the building was repainted. New lettering has since been erected. Bob also notes that WMTK (106.3A Littleton) moved in with its sister stations last year after losing their long-time Littleton studios.]
---
Copyright 2009, Garrett Wollman. All rights reserved. Photograph taken 2009-03-22.