Ex-KVNA tower base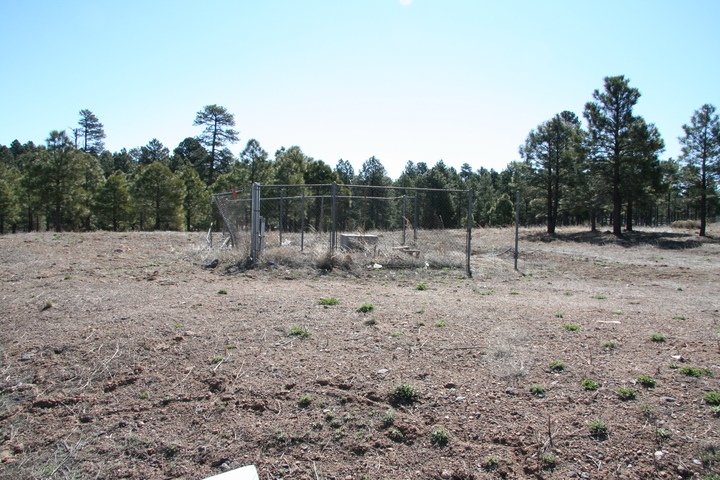 It was a quick shot down Fourth Street to Huntington Drive, a part of Flagstaff which has seen significant redevelopment of late. KVNA's original transmitter site was located across from 2678 Huntington Drive, and was apparently taken when the city reconstructed and widened the road in preparation for the heavier traffic that the new Walmart Supercenter (as yet unbuilt) and other nearby retail businesses would draw.
One tower base remains. There's no evidence of where the transmitter building was, which makes me suspect that it was north of the tower, closer to the street, and demolished when the land was regraded. (I know this is a tower base because, on closer inspection, the ground strapping is still visible.) I didn't look around for guy anchors, but I would not have been surprised to find at least one.
---
Copyright 2009, Garrett Wollman. All rights reserved. Photograph taken 2009-04-20.