KSGC tower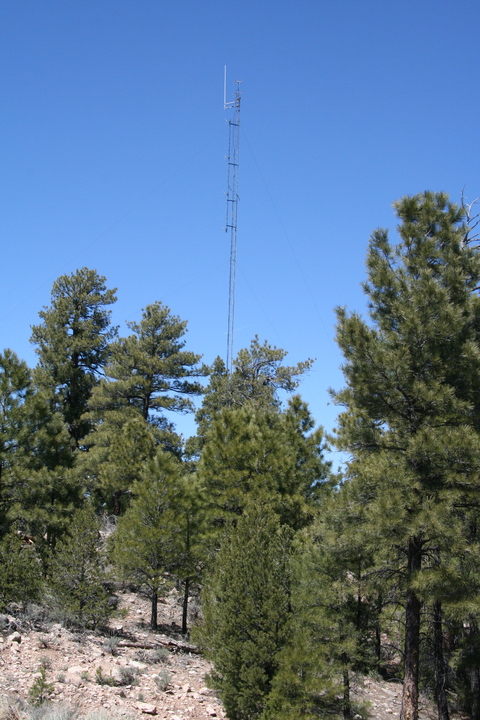 A couple hours' drive later, and I'm up in Tusayan, a small city which has grown up outside the south exit to Grand Canyon National Park to provide housing and everyday services to the 2,000 or so people who live full time at the Grand Canyon (not to mention providing discount hotel beds to tourists who don't care to spend the money to stay in the park lodges). This tower is located behind the Best Western, and is, or rather was, home to KSGC (92.1A Tusayan). The station went silent, according to their FCC filings, on February 24, when the landlords told the station that their lease was being terminated.
There is one other FM transmitter site up here: just west of Grand Canyon Airport sits Northern Arizona University's KNAG (90.3A Grand Canyon). I didn't get there.
---
Copyright 2009, Garrett Wollman. All rights reserved. Photograph taken 2009-04-20.