KVOA studios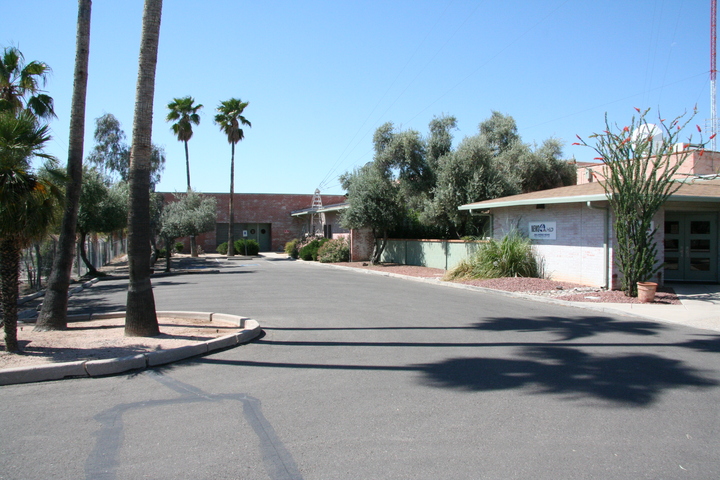 Old studio buildings that have grown organically rather than being replaced every decade or so are interesting. This is KVOA (4/23 Tucson, NBC), and the part of the building in back is clearly much older than the front; it looks to date from the 1950s, which would fit KVOA's history.
KVOA is today owned by South Carolina's Evening Post Publishing Company. (In addition to a group of newspapers in the Carolinas, Evening Post Publishing Company also owns television stations in Texas, Montana, and Kentucky.)
---
Copyright 2009, Garrett Wollman. All rights reserved. Photograph taken 2009-04-17.