Ponderosa pine branch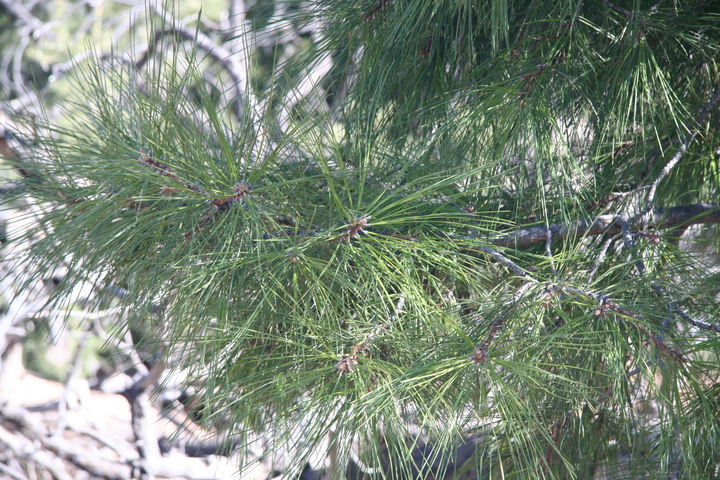 Here's a closer look at a branch of a Ponderosa pine (Pinus ponderosa). Note the distinctive long needles. The Ponderosa pine also has very thick bark, which enables it to survive wildfires that would consume other trees.
---
Copyright 2009, Garrett Wollman. All rights reserved. Photograph taken 2009-04-20.