WHDH-TV analog 7 shutdown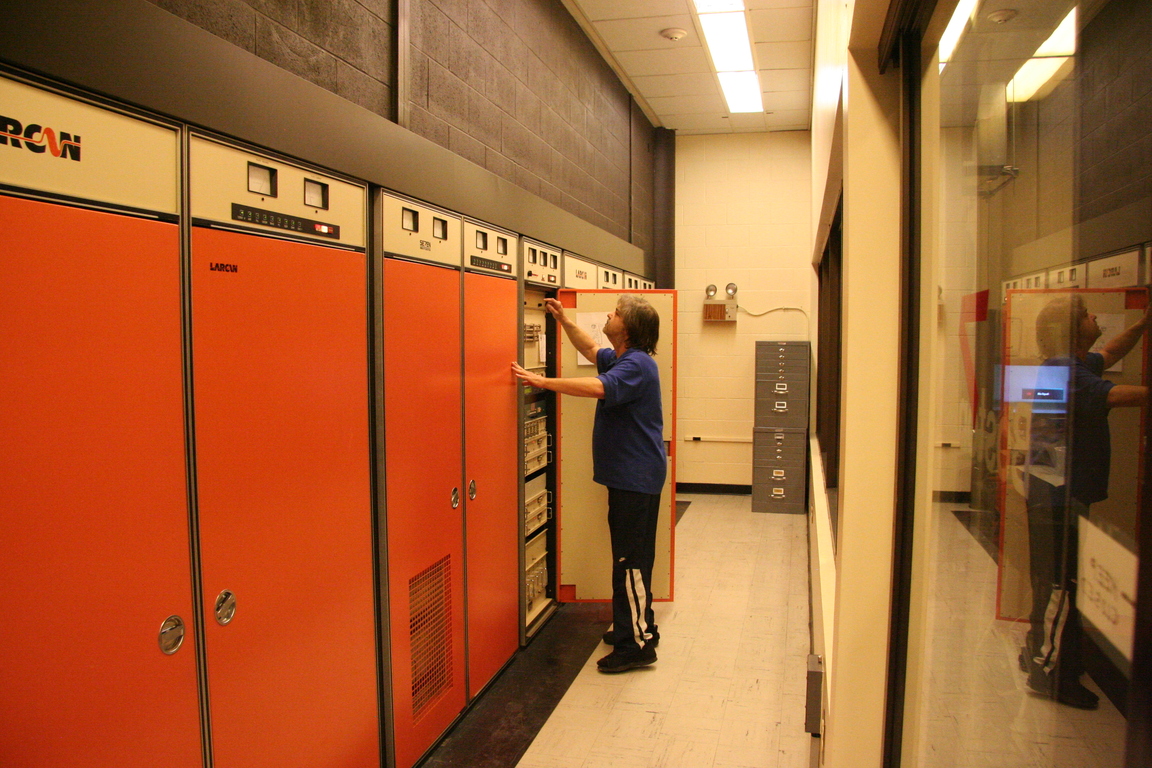 Brian has pressed the button, and the old Larcan is showing "standby". By the end of the day Saturday, the whole thing will have been broken up into pieces and carted away to make room for a new backup digital transmitter.
---
Copyright 2009, Garrett Wollman. All rights reserved. Photograph taken 2009-06-13.