MPR tower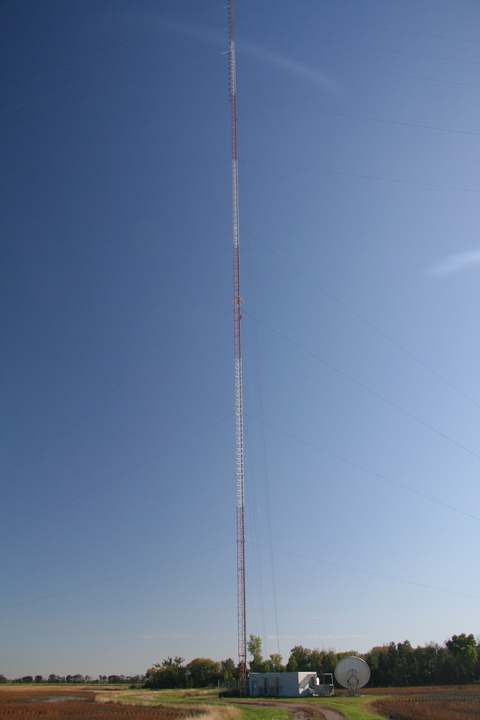 Just west of KCGE, at 25803 130th Ave. SW, we find Minnesota Public Radio's KNTN (102.7C1 Thief River Falls, news-talk // KNOW-FM) and KQMN (91.5C1 Thief River Falls, classical // KSJN). KQMN uses the upper antenna, with 84 kW at 198 meters above ground (which, in the flat Minnesota countryside, is also 198 meters above average terrain), and KNTN is the lower, with 100 kW at 164 meters.
KNTN is not in the reserved band because it was originally applied for in the 1980s as a commercial station, KMGK; after a brief stint (still unbuilt) as KVVL, it was sold to Minnesota Public Radio, which put it on the air as KNTN in 1992. KQMN was granted in 1990 and completed in 1991; the tower itself was built in 1989, and is 214 meters (702 feet) tall.
47.9772222222222

;

-96.6091666666667
47░58′38.0″Ná96░36′33.0″W
---
Copyright 2009, Garrett Wollman. All rights reserved. Photograph taken 2009-09-23.