KSNR tx bldg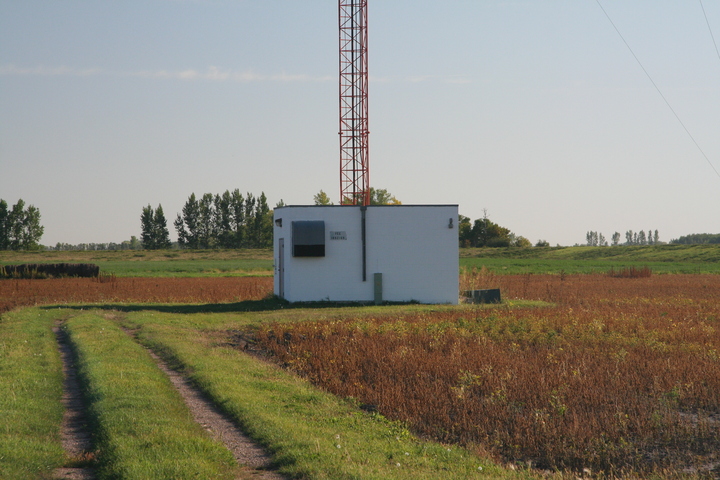 This, meanwhile, is the transmitter building of Clear Channel's KSNR (100.3C1 Fisher, country), the westernmost of the Euclid facilities. I seem somehow to have neglected to get a wide shot of the tower itself.
47.9772222222222

;

-96.6119444444444
47░58′38.0″Ná96░36′43.0″W
---
Copyright 2009, Garrett Wollman. All rights reserved. Photograph taken 2009-09-23.