KVLY-TV (11/44 Fargo)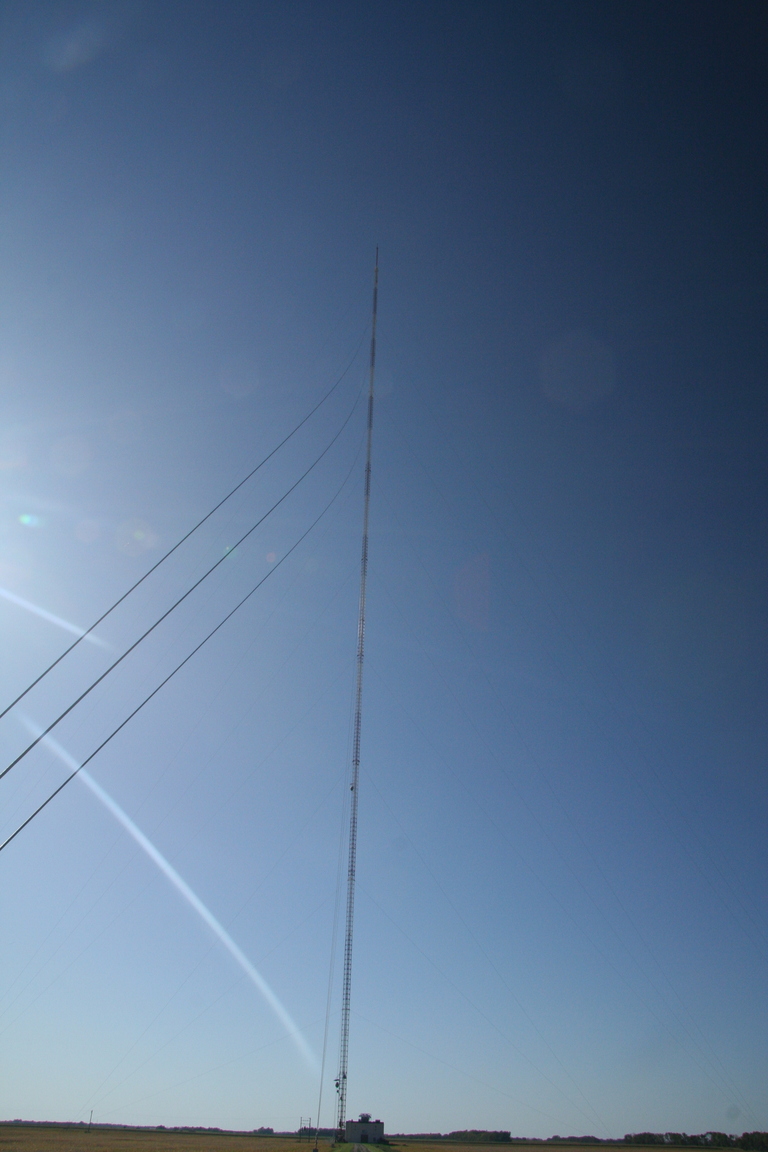 And now, the structure we've all been waiting for, the second-tallest man-made structure on land in the world, the KVLY-TV (11/44 Fargo, NBC) tower in Blanchard. This tower is 2,063 feet (628.8 meters) tall, and it is highly unlikely that any broadcast tower will ever be built in the United States that could challenge its height record; indeed, the FAA has established a presumption against permitting any structure over 2,000 feet tall.
This tower is actually identified as a local landmark on atlases; my Langenscheidt American Map Road Atlas identifies it as "KVLY-TV tower, World's tallest structure, 2,063 ft"—I guess I need a new atlas, as that one is clearly out-of-date.
47.3422222222222

;

-97.2891666666667
47░20′32.0″Ná97░17′21.0″W
---
Copyright 2009, Garrett Wollman. All rights reserved. Photograph taken 2009-09-24.