KXJB-TV main antenna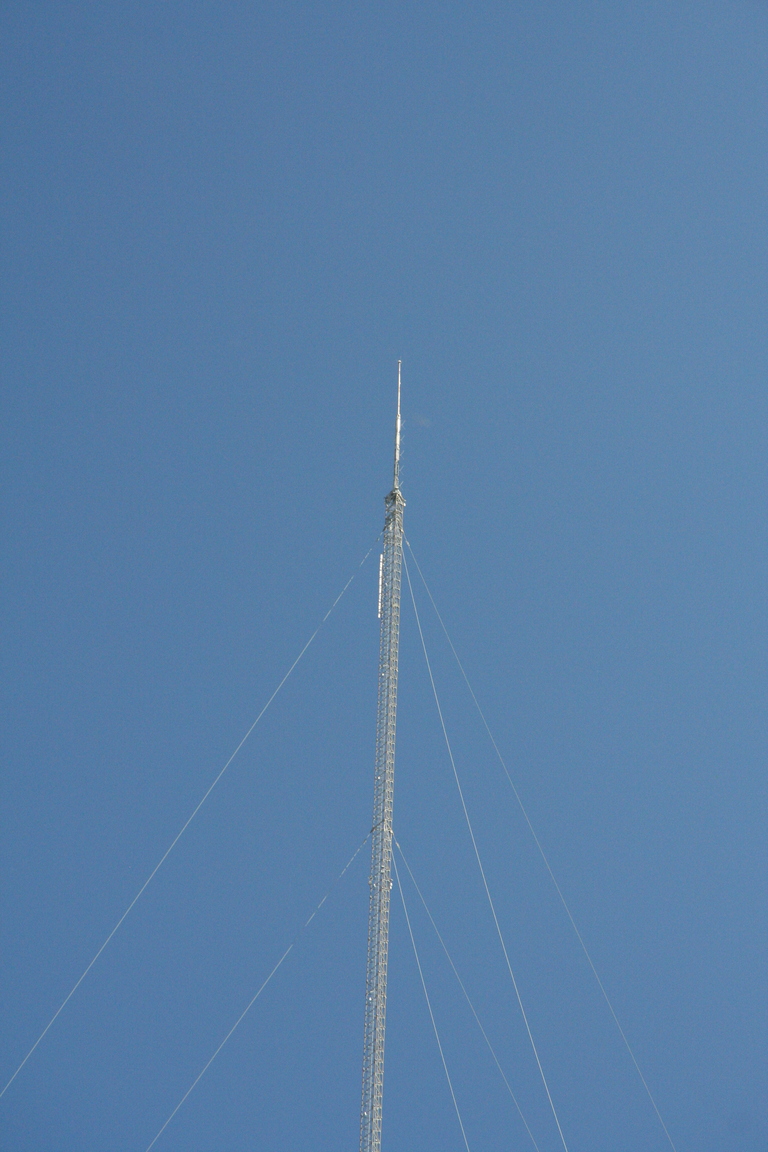 The antenna at the top is KXJB's old channel 4 antenna, apparently not worth the effort of removing, and the current DTV channel 38 antenna, a Dielectric TFU-32DSB-M(C), is side-mounted at the 1,857-foot level. It has one degree of electrical beam tilt. KXJB-TV emits 382 kW average ERP from 573 meters above average terrain.
47.2791666666667

;

-97.3408333333333
47░16′45.0″Ná97░20′27.0″W
---
Copyright 2009, Garrett Wollman. All rights reserved. Photograph taken 2009-09-24.