Winged Missiles of the USAF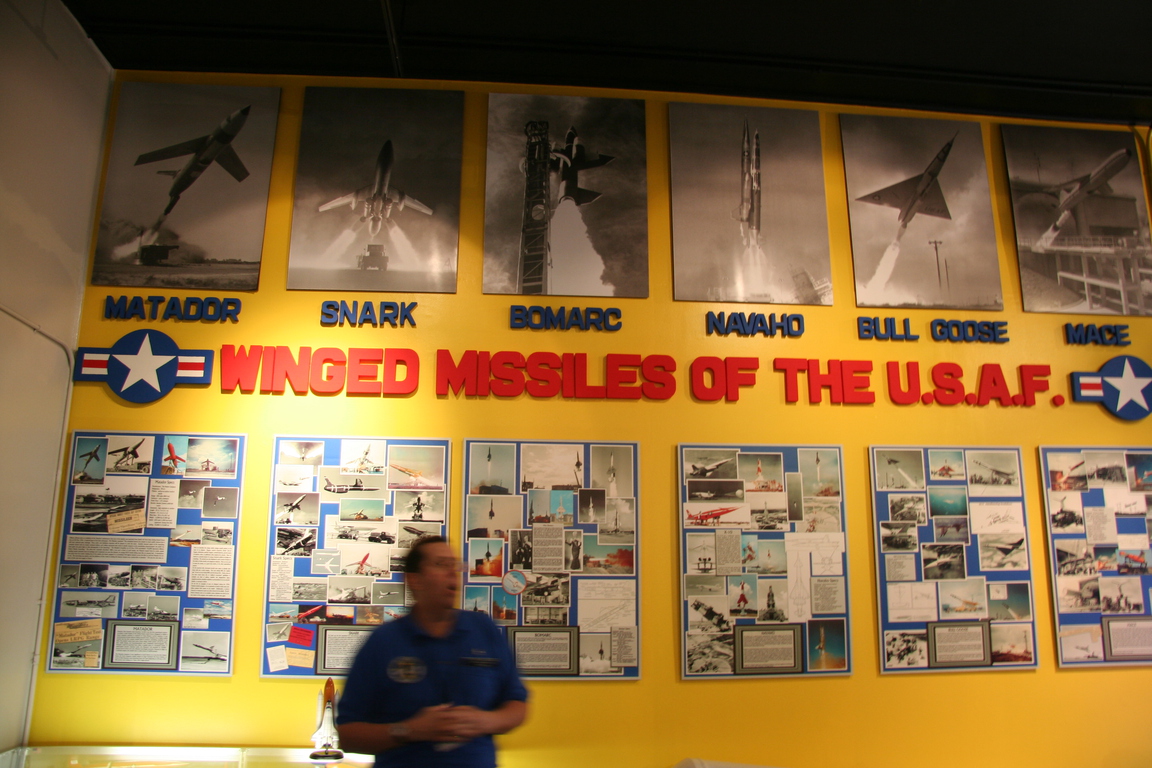 When the U.S. Air Force was created in 1947 out of the U.S. Army Air Force, the nascent ballistic-missile development program came along for the ride. Pictured on the wall behind our tour's volunteer docent are several early USAF missile designs, four of which (Matador, Snark, Bomarc, Mace) were deployed and two of which were cancelled before deployment (Navaho, Bull Goose). All but the Bull Goose were intermediate-range nuclear missiles; the Bull Goose was to have been a decoy.
The Air Force originally classified some of these missiles as "pilotless bombers"—or what we would now call "drones". The Matador is of historical significance as the first missile tested at Cape Canaveral Air Force Station.
---
Copyright 2011, Garrett Wollman. All rights reserved. Photograph taken 2011-02-26.