Military satellite exhibit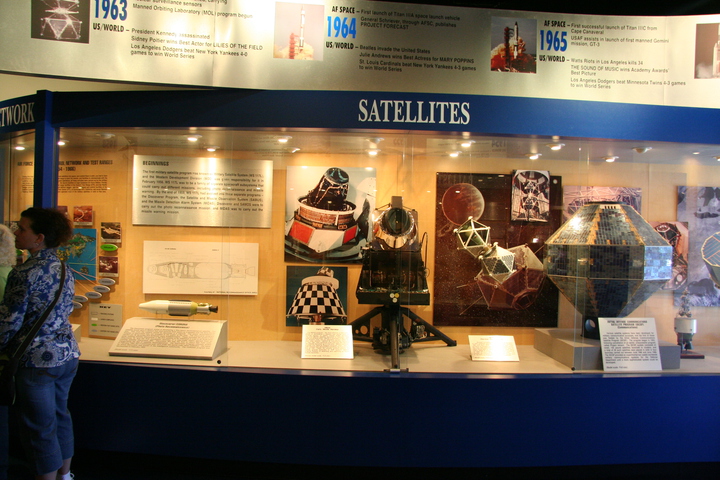 The USAF has always been the lead agency for launching America's intelligence and military communications satellites. This display includes scale models of several of them, including a 1/15-scale model of CORONA photo-reconnaissance satellite (at left, declassified in 1995), a MIDAS early-warning satellite (center left), a 1/10-scale model of a VELA nuclear-test-monitoring satellite (center right), and a full-scale model of an Initial Defense Communications Satellite Program satellite (right).
---
Copyright 2011, Garrett Wollman. All rights reserved. Photograph taken 2011-02-26.