LC-26 vehicle display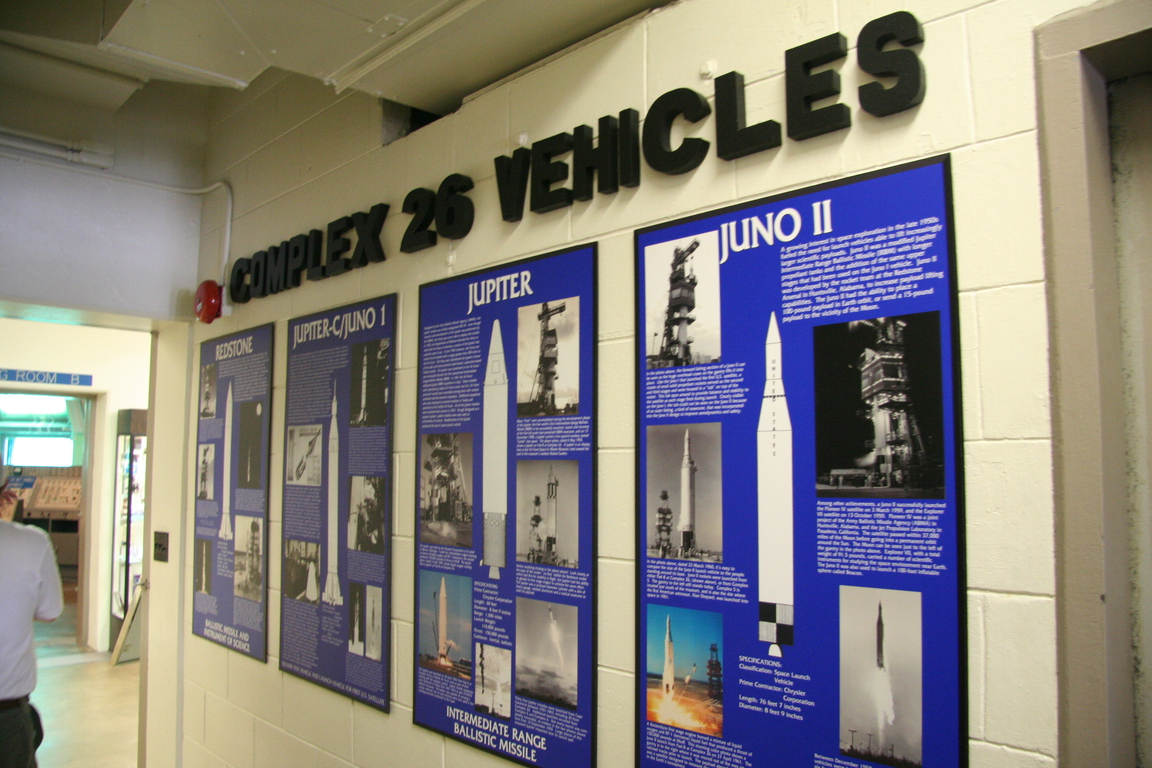 LC-26 was home to several derivatives of the PGM-11 Redstone short-range nuclear missile, which was itself developed from the V-2 under the direction of Wernher von Braun. The first variant, the Jupiter-A, was a test platform for what would eventually become the PGM-19 Jupiter medium-range missile. The second variant, the Jupiter-C, was used as a sounding rocket, but a derivative, the Juno I, was used to launch Explorer 1 in 1958. Another derivative of the Jupiter-C, the Mercury-Redstone, was used to launch the first two American men into space. The Juno II was a later development from the Jupiter MRBM. The Juno I was launched from pad A, and the Juno II was launched from pad B. Other Redstone derivatives launched from the nearby LC-5/6, including the two manned Mercury-Redstone missions.
One feature of note in this generation of blockhouses: there were two blast doors, one on the outside (right) end of this corridor and one on the inside (left) end. Both doors had to be sealed whenever the rocket was armed. The one and only toilet in the blockhouse is located off the corridor, so all the test engineers had to "hold it"—possibly for hours—until the rocket either launched successfully or blew up on the pad.
---
Copyright 2011, Garrett Wollman. All rights reserved. Photograph taken 2011-02-26.