Burroughs Punched Tape Processor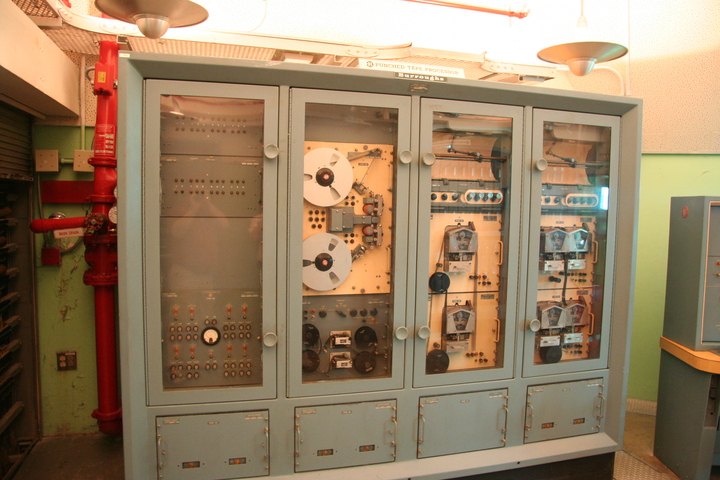 Stepping into LC-26 Firing Room A (which has equipment taken from other launch facilities), the first thing we see on the left is a Burroughs Punched Tape Processor. This is part of the AN/GSQ-33 ground-based guidance system for the SM-65 Atlas ICBM, developed under contract to Convair for the Air Force Ballistic Missile Division; it must have been moved here from LC-11, LC-13, or LC-14, if Wikipedia is correct.
---
Copyright 2011, Garrett Wollman. All rights reserved. Photograph taken 2011-02-26.