LC-26B control room (VIII)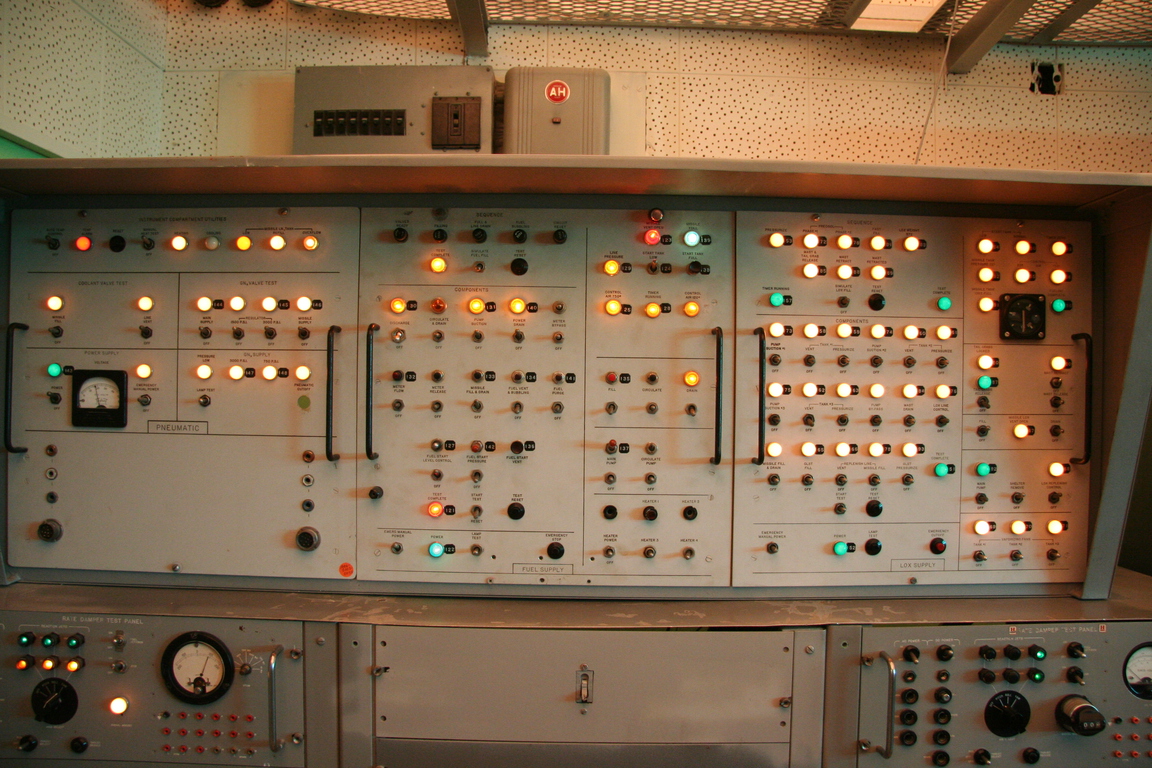 This panel is clearly stuck in "lamp test" mode. It shows the status of all of the rocket's hydraulic systems, with fuel in the center and LOX (liquid oxygen) on the right. The units below are both labeled "RATE DAMPER TEST PANEL".
---
Copyright 2011, Garrett Wollman. All rights reserved. Photograph taken 2011-02-26.