Unidentified Twin at bat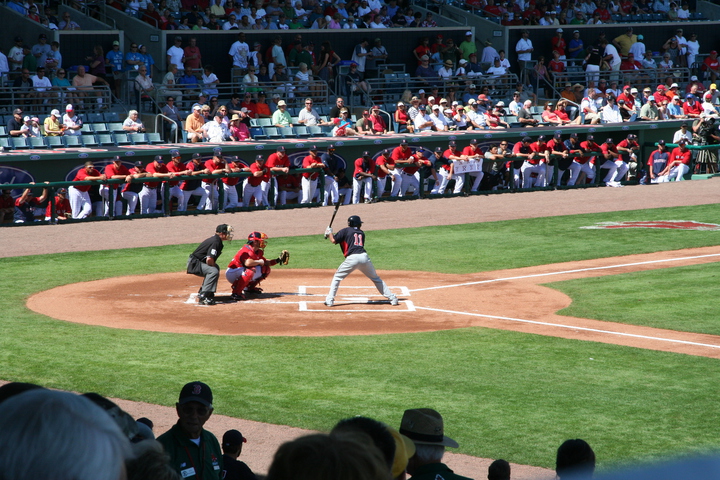 I have no idea who number 11 is (or was) for the Twins. It does not appear to have been anyone on the regular roster, if I'm deciphering mlb.com correctly. It's frustrating that the box scores don't show uniform numbers.
---
Copyright 2011, Garrett Wollman. All rights reserved. Photograph taken 2011-02-28.