KMOB-LP studios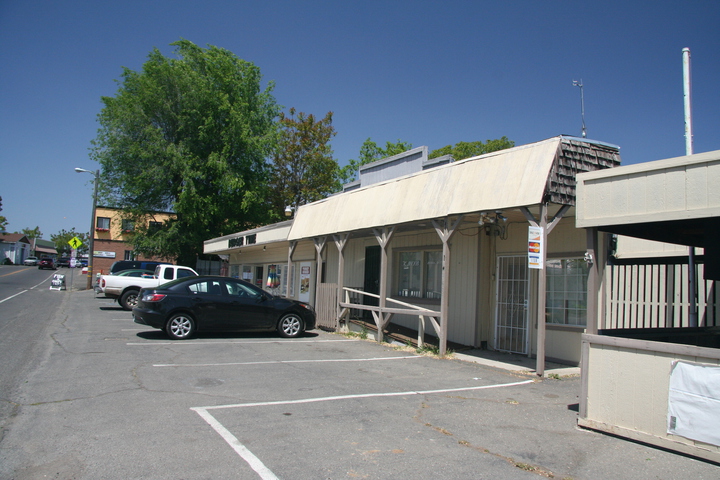 This view shows the building where KMOB-LP (100.3 Clearlake) is located: at the far end is Burger Time, and closest to me is BBQ by Pam (closed for the season); in between is KMOB-LP, and that's the antenna at right. I asked my server at Burger Time why the station was located here, and was told that the operator of the station (one Andre Williams, according to FCC records) owned the building. The station is licensed to "Minds of Business, Inc.", a California non-profit corporation founded in 2000, a few years before the first application was filed, and it stated that its educational program was to "PROVIDE TRAINING IN THE OPERATION OF A RADIO BROADCAST FACILITY" (BNPL-20000605AED).
Apparently, they didn't do too good a job in providing that training, as the programming on the station while I was eating lunch sounded like an iPod on shuffle, with cold segues and no sign of a legal ID.
---
Copyright 2012, Garrett Wollman. All rights reserved. Photograph taken 2012-05-05.