Wine Country Broadcasting studios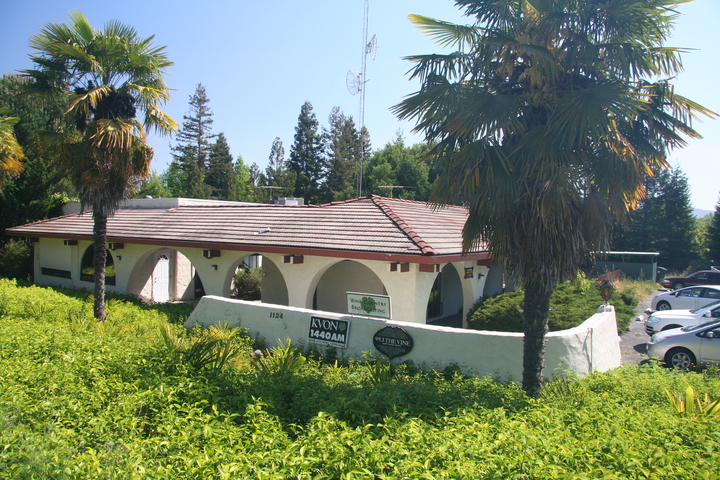 My first stop in Napa was the studios of Wine Country Broadcasting, at 1124 Foster Road. Wine Country is a very small group, operating only the two stations here in Napa, KVON (1440 Napa) and KVYN (99.3A St. Helena), plus a translator in Calistoga and a booster in Fairfield for KVYN.
---
Copyright 2012, Garrett Wollman. All rights reserved. Photograph taken 2012-05-07.