New and old transmitters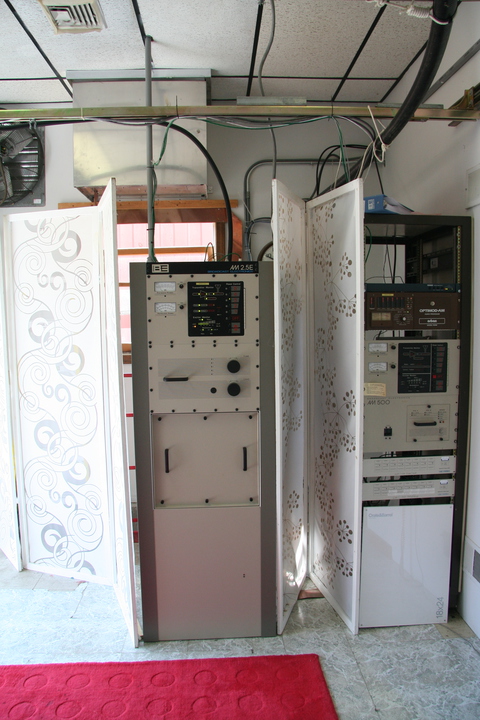 The BE AM2.5E on the left is WSRO's new transmitter. You will note that power level "3" is selected on the control panel; when the governor arrives, he will press the "5" button to raise TPO to the licensed level. The AM500 on the right was WSRO's old transmitter, used for more than a decade at 250 watts. The big transmission line, above right, is the old 1060 transmission line, which leads into the shipping containers out back where its phasor used to be.
---
Copyright 2012, Garrett Wollman. All rights reserved. Photograph taken 2012-07-17.