Press photogs setting up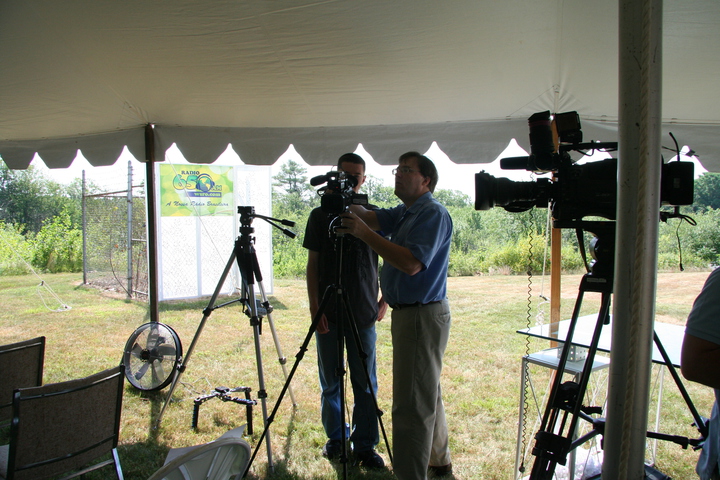 A bunch of local media outlets sent photographers and videographers to cover the event. Some of them follow the governor around to all of his public appearances, and one works for his own press office, taking official photos of him. There is also a press-office staffer here helping to ensure that all of the journalists in attendance have the information and access they need.
---
Copyright 2012, Garrett Wollman. All rights reserved. Photograph taken 2012-07-17.