Forward power 250 watts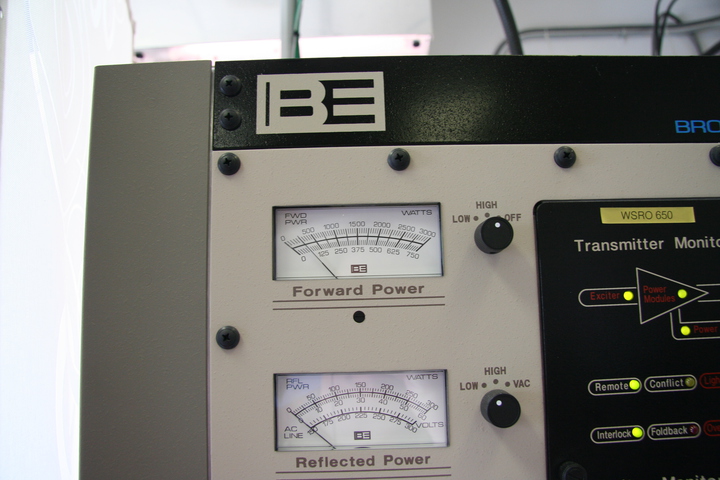 Here's a closeup of the WSRO transmitter's power meter, showing a forward power of 250 watts. This transmitter only connects to the new phasor, so it's not operating on the old facilities; the actual power at the common point is about 228 watts.
---
Copyright 2012, Garrett Wollman. All rights reserved. Photograph taken 2012-07-17.