Grady Moates and the transmitter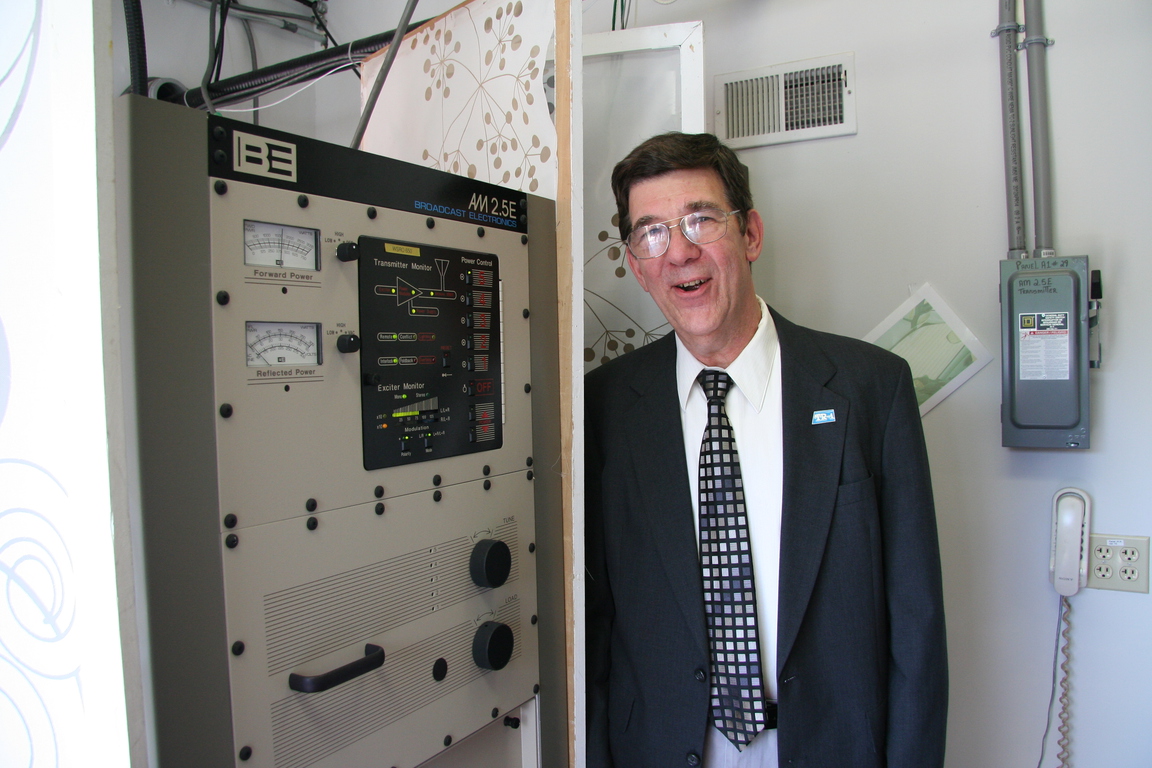 I ran into our old friend Grady Moates at the event. He didn't do the installation work on this transmitter, but he's well familiar with the project and has spent a lot of time working in this building. Grady posed for a shot next to the new transmitter nonetheless. (It's the first photo I think I've ever taken of him not wearing a Todd Rundgren T-shirt—but note the "TR-1" lapel pin!) Grady did install the old 650 transmitter, which he is standing in front of.
---
Copyright 2012, Garrett Wollman. All rights reserved. Photograph taken 2012-07-17.