Gov. helps Pearl Oliva up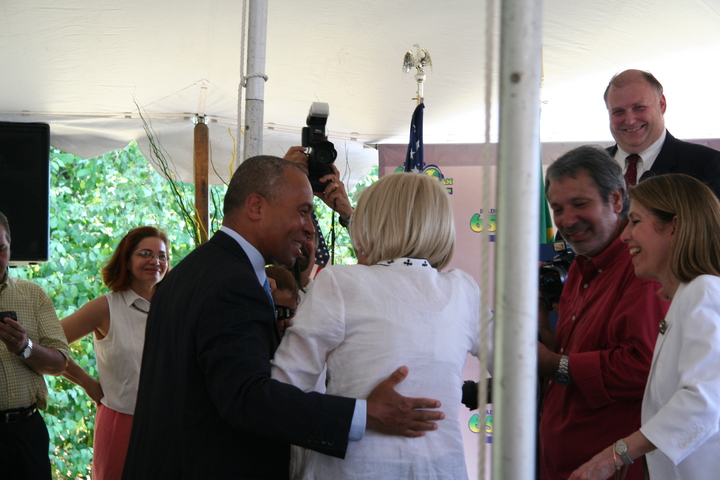 Pearl Oliva, the 92-year-old host of the Italian show on WSRO, was sitting behind Governor Patrick when she was invited up onto the podium by Alex Langer. His Excellency gave her a hand up.
---
Copyright 2012, Garrett Wollman. All rights reserved. Photograph taken 2012-07-17.