WLXG towers and studio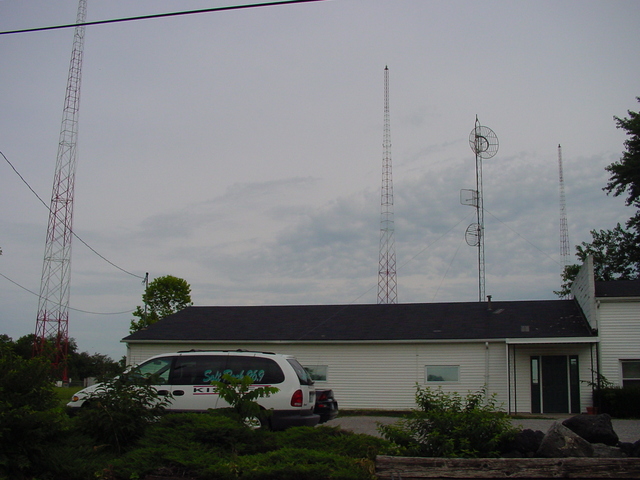 Now actually in Lexington, on Greendale Road, WLXG (1300 Lexington), which runs DA-N with 2.5 kW day, 1 kW night. In addition to WLXG, the studios also house WGKS (96.9 Paris) and WCDA (106.3 Versailles).
---
Copyright 2001, Garrett Wollman. All rights reserved. Photograph taken 2001-07-07.