Clear Channel Lexington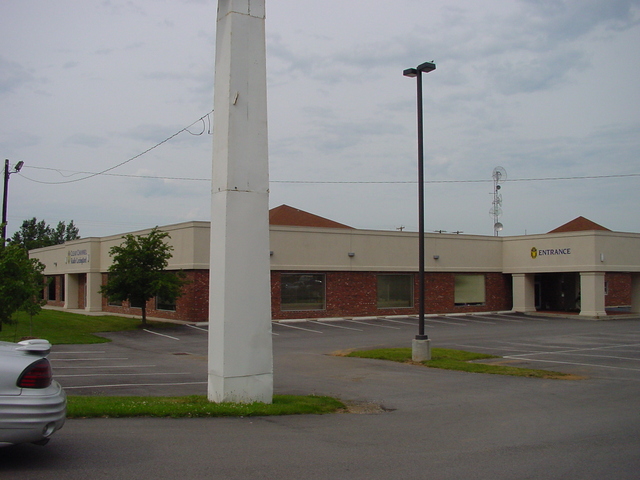 We've headed over to 2601 Nicholasville Road to meet Girard Westerberg, a well-known FM and TV DX'er from the Lexington area, who has graciously agreed to come in on a Saturday morning and show us the Clear Channel stations in town—or at least their studios—where he is the chief engineer of the cluster. At the time, Clear Channel had seven stations in the market: heritage AMer WLAP (630); its historic FM sister WMXL (94.5); WSNE (1580 Georgetown); WBUL-FM (98.1); WKQQ (100.1 Winchester); WLKT (104.5 Lexington-Fayette); and WMKJ (105.5 Mount Sterling). For some reason, neither of us took pictures inside the studios.
Amazingly enough, only one of the stations—WSNE—has changed its callsign in the past seven years; it's now WXRA.
---
Copyright 2001, Garrett Wollman. All rights reserved. Photograph taken 2001-07-07.