Citadel studios and WGOW transmitter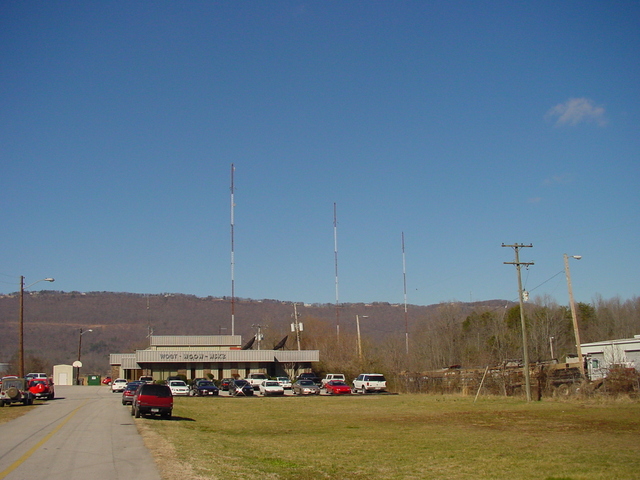 We're down off Signal Mountain now, at 821 Pineville Rd. in Chattanooga, on the north side of the river. Seen here are the Citadel group studios (for talk WGOW 1150 and WGOW-FM 102.3 [the latter licensed to Soddy-Daisy], classic rock WSKZ 106.5, and oldies WOGT 107.9 [licensed East Ridge]), and behind them the three WGOW towers.
See also
---
Copyright 2002, Garrett A. Wollman. All rights reserved. Photograph taken 2002-02-28.