WDEF tower, Signal Mountain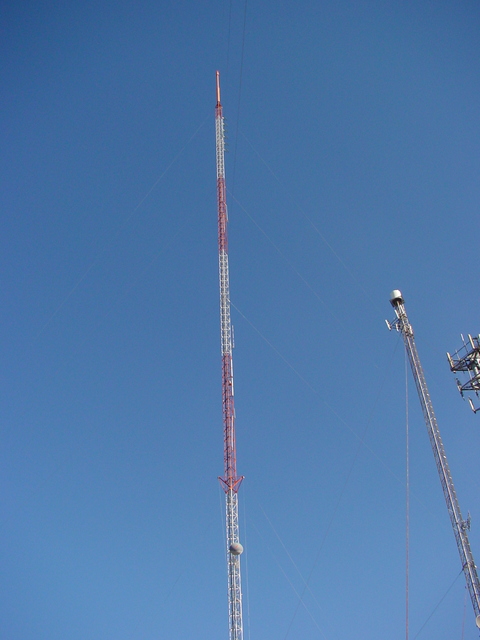 Unsurprisingly, it's channel 12 at the top of the tower, and the former-sister FM on 92.3 side-mounted just below. With so much steel up in the air over Signal Mountain, the relative paucity of two-way hangers-on is perhaps less surprising than it might otherwise be.
See also
---
Copyright 2002, Garrett A. Wollman. All rights reserved. Photograph taken 2002-02-28.