Outside of old WBRS studios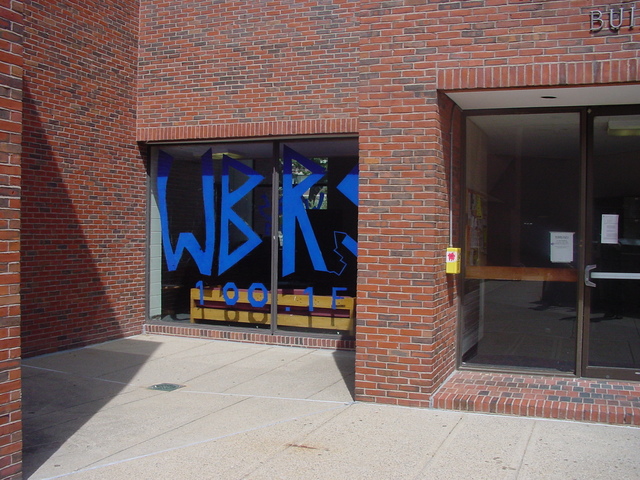 The WBRS studios at this time were still located in the Usdan Student Center building, about a five-minute walk from their new home. There was also window decoration on the opposite side of the building, which faces the ring-road around the Brandeis campus.
---
Copyright 2002, Garrett A. Wollman. All rights reserved. Photograph taken 2002-08-31.