Grafitti at the old WBRS studios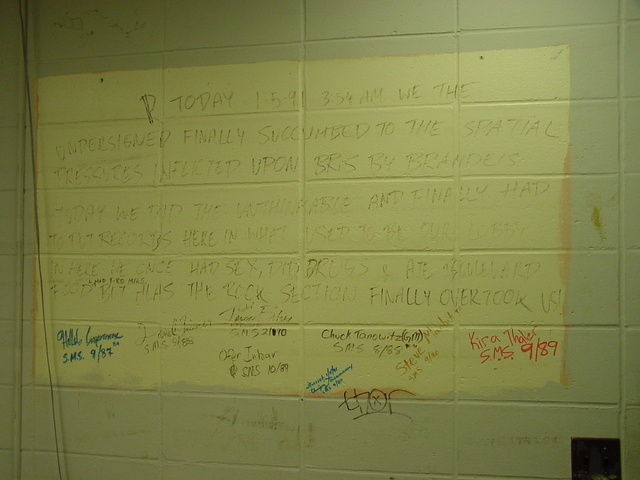 For some reason, the only photo it occurred to your photographer to take at the old (by this writing no longer occupied) WBRS studios, was this one of grafitti on the wall in what used to be the lobby, but was later (as attested here) by the record library. This was only visible because much of the library had already been moved to Shapiro.
---
Copyright 2002, Garrett A. Wollman. All rights reserved. Photograph taken 2002-08-31.