WLNE tower, Tiverton, R.I.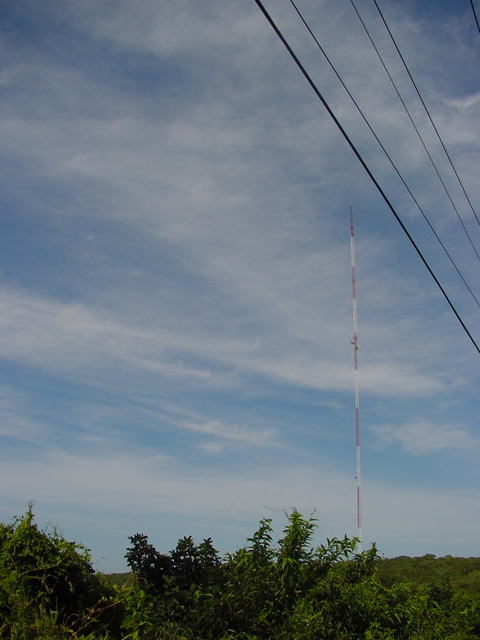 This is the top of the WLNE (6 New Bedford) tower in Tiverton, R.I. We assume that the reason the station is located here, rather than up on Rehoboth, Mass., with all the other Providence TVs, is a result of some sort of site restriction; WLNE's digital TV construction permit specifies one of the Rehoboth towers. Recently, Citadel's WZRI (100.3 Middletown) moved to this tower from its former facility in Portsmouth, not coincidentally allowing it to put a better signal into Providence (and thereby obviating the need for its simulcast with WZRA (99.7 Wakefield-Peace Dale, now WSKO-FM).
---
Copyright 2002, Garrett A. Wollman. All rights reserved. Photograph taken 2002-08-31.