WAQY main transmitter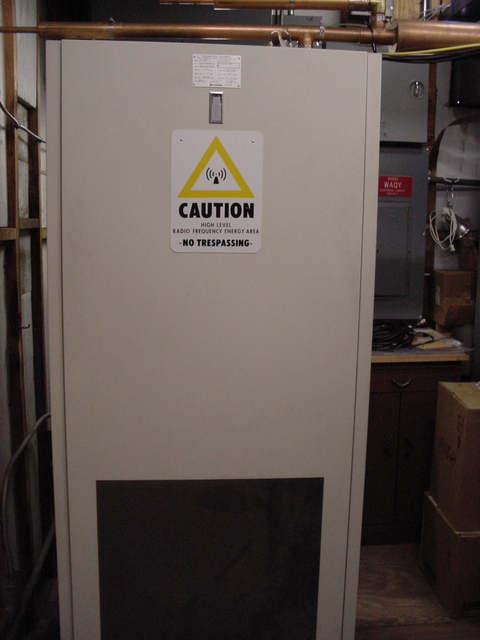 Space must have been extremely tight when WAQY's main transmitter was installed. The front panel faces the wall, and there's barely enough room to squeeze in and read the meters, never mind take a photograph. It makes sense, then, that the back side of the transmitter faces out, because it is the back side which provides access for replacement of the amplifier tube.
---
Copyright 2004, Garrett Wollman. All rights reserved. Photograph taken 2004-05-30.