It's the Iron Horse!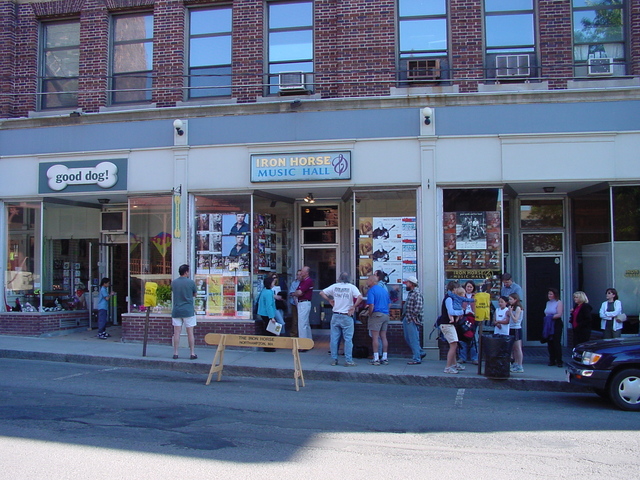 It is hardly a surprise that the WRSI studios should be located only a block away from the Iron Horse Music Hall, a regular touring stop for many of WRSI's core artists. Northampton is one of the cultural centers of the modern folk-music community, with many artists choosing to make their homes here or in the surrounding towns.
---
Copyright 2004, Garrett Wollman. All rights reserved. Photograph taken 2004-05-30.