Tower diagrams of 350 Cedar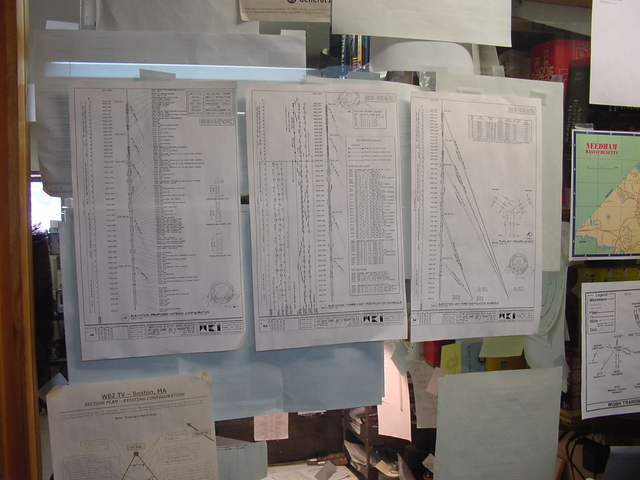 All of the engineers on the site have diagrams showing precisely what is located where on the tower and what the EMF safety conditions are. This set of plans is in the channel 2 engineer's office.
See also
---
Copyright 2004, Garrett Wollman. All rights reserved. Photograph taken 2004-05-05.