Looking straight up at the Viacom tower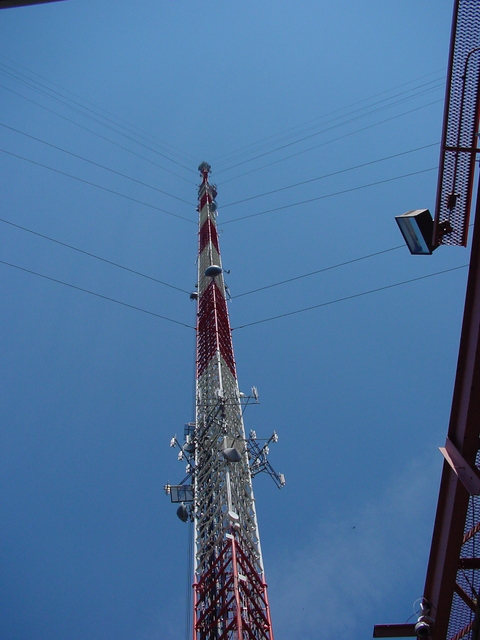 From in front of the WGBH building, we're looking up, up, up, at the top of the Viacom tower, more than 1200 feet above us. This tower is by far the tallest of the four, and also the most visually massive of the three non-self-supporters.
See also
---
Copyright 2004, Garrett Wollman. All rights reserved. Photograph taken 2004-05-05.