288 South River Rd., Bedford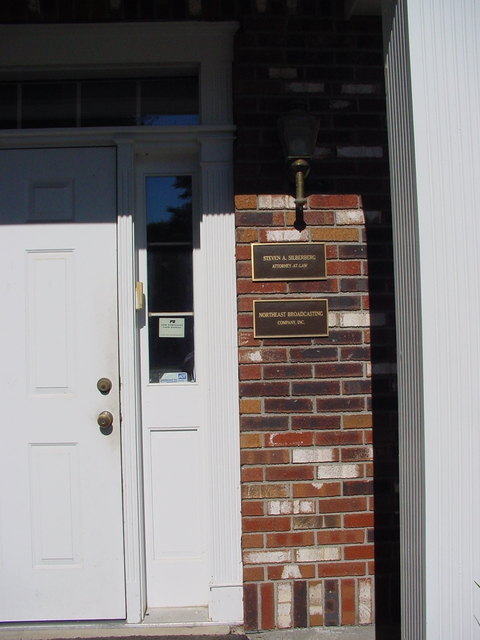 These are the law offices of Steven A. Silberberg, Esq., owner of a number of radio stations in the region, including WXRV (92.5 Haverhill), WNYN-FM (99.9 Athol), WKBR (1250 Manchester), WRJT (103.1 Royalton), WDOT-FM (95.7 Danville), WNCS (104.7 Montpelier), WSKI (1240 Montpelier), WLKC (103.3 Waterbury), WXAL-FM (93.7 Addison), WRSA (1420 St. Albans), WLFE-FM (102.3 St. Albans), and WTWK (1070 Plattsburgh), under a variety of company names.
See also
---
Copyright 2004, Garrett Wollman. All rights reserved. Photograph taken 2004-06-12.