Lincoln Park towers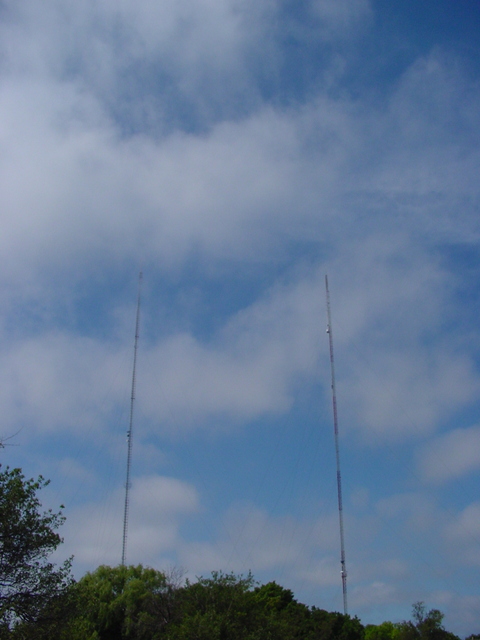 These are the two Lincoln Park towers.
On the left, we have Weigel's CBS affiliate WDJT-TV (58, DT 46) and independent WMLW-CA (41); on the right is Hearst-Argyle's WISN-TV (12) and its former sister, AC "Light" WLTQ (97.3B). All are licensed Milwaukee.
The street address of the WISN-TV tower is 5201 Milwaukee River Parkway. The WDJT-TV tower is located on North Green Bay Road.
See also
---
Copyright 2004, Garrett Wollman. All rights reserved. Photograph taken 2004-07-05.