I-15 exit 239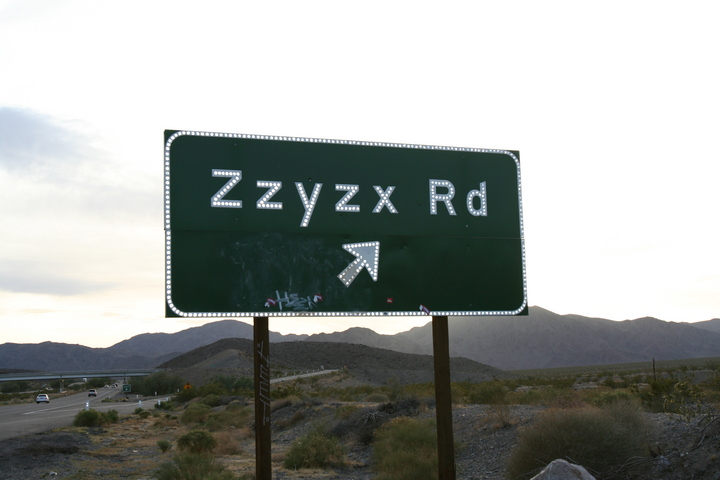 A well-known landmark on the long drive between Las Vegas and Los Angeles is Zzyzx Road, which intersects Interstate 15 between Baker and Barstow. This exit direction sign, on the southbound side of the 15, shows all of the classic hallmarks of California freeway signing practice: stout steel posts, a non-reflective dark green background, "button copy" legend, and no exit numbers. Many of these are changing, as California has bowed to the inevitable and adopted (most of) the modern signage standards embodied in the federal Manual on Uniform Traffic Control Devices. On many freeways, including parts of the 15, new signs have been erected with retroreflective sheeting and numbered exits.
When this sign is finally replaced, this exit will be numbered 239.
For the story of Zzyzx, see Ross Eckler's 1996 article in Word Ways.
---
Copyright 2006, Garrett Wollman. All rights reserved. Photograph taken 2006-04-20.