Ed Perry and Fred B. Cole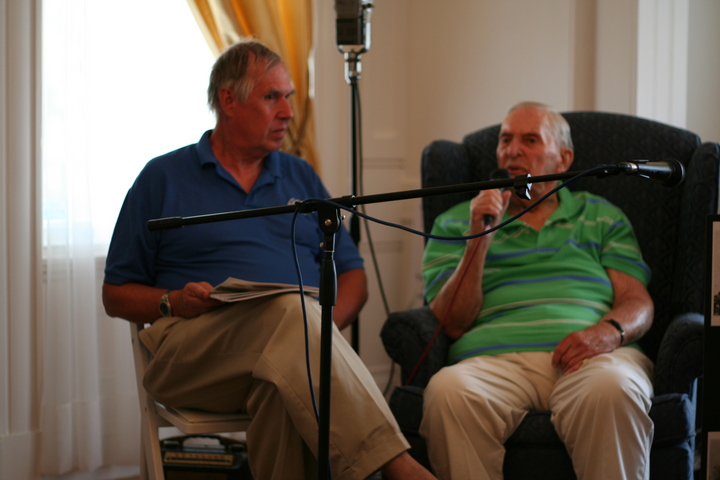 The most senior guest at the Fessenden celebration was former WHDH DJ and big-band emcee, Fred B. Cole, now 91 years old. If only someone would have moved that microphone stand out of the way!
---
Copyright 2006, Garrett Wollman. All rights reserved. Photograph taken 2006-08-05.