WBRK-FM tower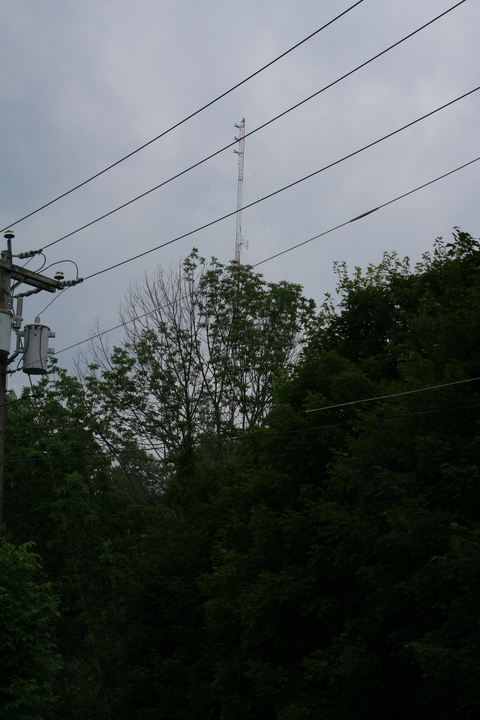 From Williamstown I headed south on US 7 into Pittsfield, where it started to rain. That and the growing lateness of the day meant that I wasn't going to put much effort into getting good shots of the remaining few facilities; a repeat visit during nicer weather is clearly in order.
This tower, off Valentine Road, belongs to WBRK-FM (101.7A Pittsfield, formerly WRCZ).
---
Copyright 2008, Garrett Wollman. All rights reserved. Photograph taken 2008-06-28.