WTBR, WRRS-LP antennas)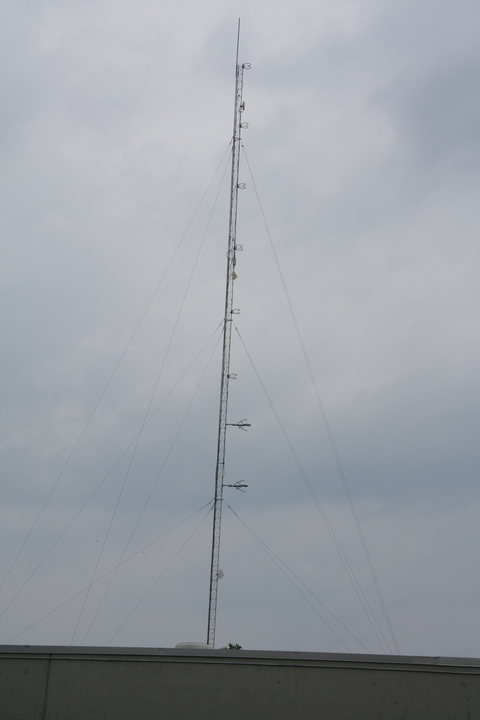 About a mile south of WBRK-FM, we find the (deserted) campus of Taconic High School, which is home to two radio stations: WTBR (89.7A Pittsfield) is the original station here, with the older six-bay antenna. WRRS-LP (104.3 Pittsfield) is operated by the Massachusetts Radio Reading Network out of Marshfield's Talking Information Center; it uses the two-bay antenna.
---
Copyright 2008, Garrett Wollman. All rights reserved. Photograph taken 2008-06-28.