WDAZ-TV tower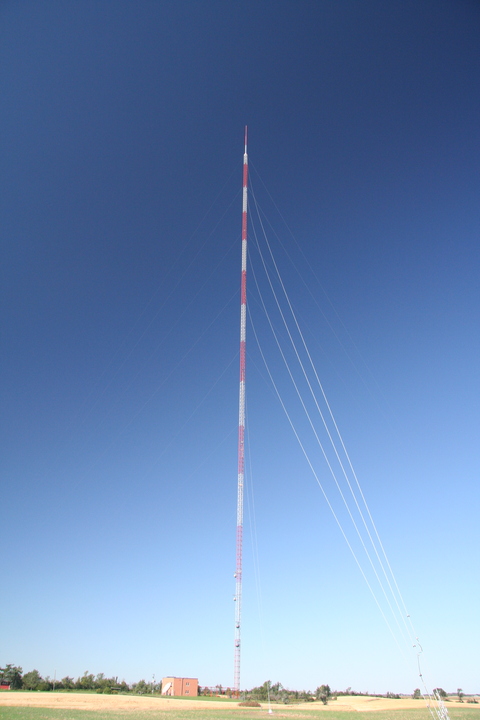 It's now Thursday morning, September 24, and I've driven about an hour north of Grand Forks to see the stations in Grafton, then south and west to Dahlen, North Dakota, where we find WDAZ-TV (8 Devils Lake, ABC/CW). This tower is also the former home of KGFE (2 Grand Forks, PBS), which is now (on digital 15) located on the Minnesota side of the market. Its street address is 12080 50th St. NE, just west of Nelson County Rd. 5.
WDAZ's tower is the third-tallest in North Dakota, at 445.2 meters (1461 feet); it's followed by KNRR (12 Pembina)'s 438-meter tower hard on the Canadian border. (However, Northwestern College has FAA approval to build a 502-meter (1657-foot) tower in Amenia, near Fargo; if constructed, WDAZ would drop to fourth place.) WDAZ-TV's digital operation still uses the old RCA TW18A-8P antenna originally installed for channel 8's analog operation; it has 0.75 degrees of electrical beam tilt.
48.1383333333333

;

-97.9933333333333
48░8′18.0″Ná97░59′36.0″W
---
Copyright 2009, Garrett Wollman. All rights reserved. Photograph taken 2009-09-24.