Space View Park (IV)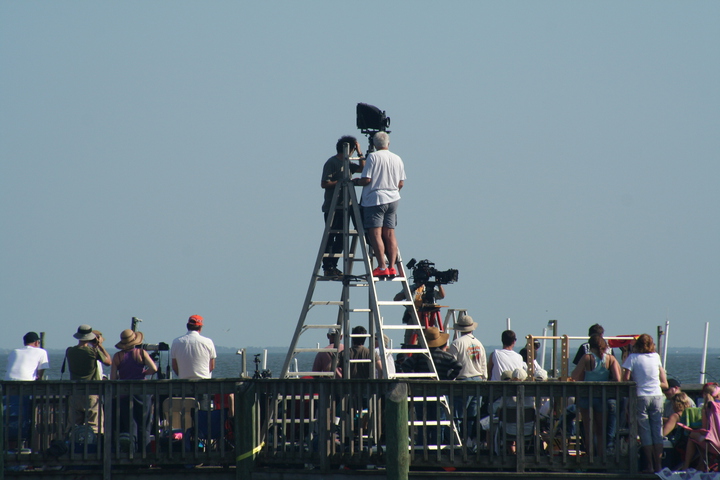 The two guys up on the ladder are setting up a loudspeaker to broadcast the countdown to those waiting on that side. On our side, we don't get the benefit of sound reinformcement, but we can hear the people over there shouting out the countdown just fine.
---
Copyright 2011, Garrett Wollman. All rights reserved. Photograph taken 2011-02-24.