The countdown is back on...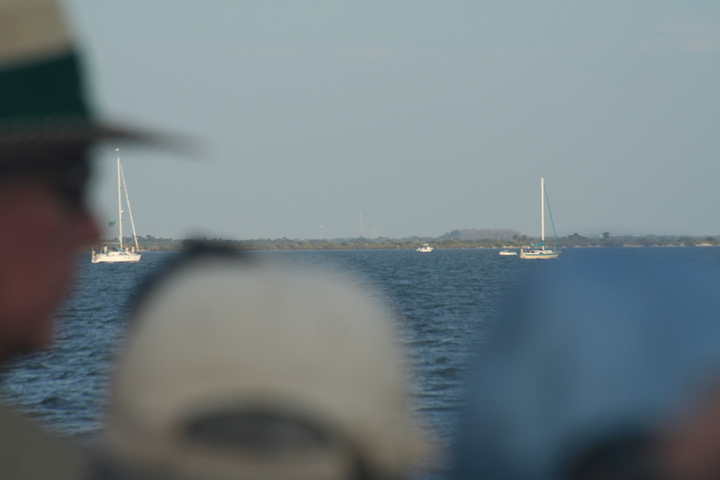 Once we received word that mission controllers had released the final hold, allowing for the launch to proceed with just seconds to spare in the window, everyone started crowding together in the prime viewing areas. Nine minutes and counting….
---
Copyright 2011, Garrett Wollman. All rights reserved. Photograph taken 2011-02-24.