Just inside the portal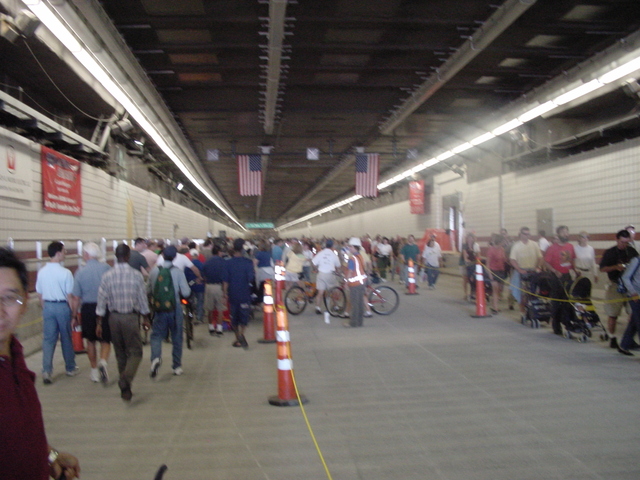 We're finally inside! You can see that the permanent lighting has been turned on, although there are still a hefty number of generators and whatnot scattered around the route. The red tile stripe along the walls indicates that this is I-93. A low-clearance advance exit sign (for exit 23, Government Center) is seen in the distance, demonstrating once again the superiority of milepost exit numbering over sequential.
---
Copyright 2002, Garrett A. Wollman. All rights reserved. Photograph taken 2002-08-25.