Looking up at one of the many surveillance cameras.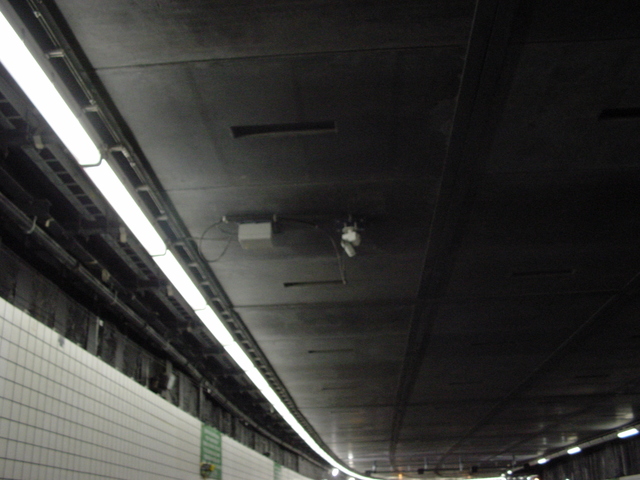 There's no doubt about it: the finished Artery will be one of the most thoroughly surveilled freeways in the United States. All of this video is fibred back to the Operations Control Center in South Boston, where operators are supposed to watch for accidents, fires, and other blockages and notify emergency reponse.
---
Copyright 2002, Garrett A. Wollman. All rights reserved. Photograph taken 2002-08-25.