Diagram showing why the highway is 120 ft below surface here.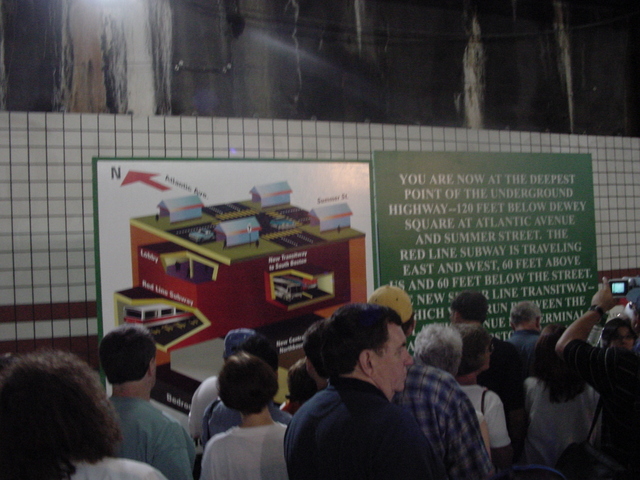 Beneath the new MBTA bus tunnel to South Boston ("Silver Line" my ass!), and the old MBTA Red Line tunnel, we're 120 feet down. The Red Line tunnel was originally built two levels down to leave room for a pedestrian level. Unlike the Winter St. concourse, the section under Summer St. was never opened to the public; parts of it are used for repair of fare-collection equipment, and the connection between Washington St. and South Station was severed by the construction of the Dewey Square Tunnel in the 1950s.
---
Copyright 2002, Garrett A. Wollman. All rights reserved. Photograph taken 2002-08-25.